Auto glass replacement, Same Day Mobile Auto Glass Replacement TX. Call today for instant quote at (469) 789-4106 Best Price Guarantee in DFW Texas.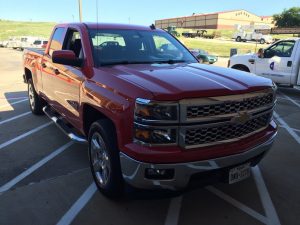 If it's time to replace your car's auto glass. Dallas auto glass replacement has the skilled technicians to replace your car, truck, SUV or van glass. We carry the best replacement glass our Dallas customers have come to expect from us. Auto glass replacement Dallas works with all makes and models of vehicles. Not matter what type of car, truck, SUV or van you own our auto glass replacement service has the glass you need.
Replacing glass in your vehicle due to collision, vandalism, storm damage or road debris from Dallas freeways is what we do. Whether it's a windshield, door glass, back glass or a sunroof we can replace it. We also carry side and rear view mirror replacements.
The good news for most car owners is the Dallas Metroplex is a big market. Having glass available to get your replacement done is much easier. Less down time! Everyone relies on their vehicle and we understand that you need help now. Our expert team can help get you back on the road fast.
Not only do we have great technicians but our support staff helps process your insurance claims and get the right replacement glass scheduled for installation. We have the team in place that understands their way around insurance processes to help you get on the road faster.
We carry common windshields and can order even the most exotic windshield replacement. Our shop works with your insurance to provide you the best glass replacement available for your vehicle. From claim to installation, our friendly crew will assist you every step of the way.
You can rest easy knowing that a trained technician that specializes in automotive glass replacement will be doing your work. Glass replacement takes a skilled hand to install. Our technicians are trained in the latest techniques for a quality installation. Using the finest tools and processes.
Nothing is more frustrating than a poor quality repair. Wind noise because of a poor repair is aggravating for customers. Our technicians take pride in a job well done. Each of our team members has the experience to provide you with a quality repair. Training and experience are what we provide to our Dallas customers.
Our technicians come ready to install your new windshield, door glass, back glass or mirrors right on site. We make sure that our trucks are fully prepped to install your glass right the first time. Our drivers call Dallas home so we cover the DFW metroplex with folks that get to you fast and provide quality service.
Auto glass replacement Dallas let our friendly staff go to work for you. Call today and we can help you get your claim in the works and get your new glass installed in your vehicle. For more services please visit other pages at Auto glass repair Dallas, Auto glass repair Plano, Auto glass repair Frisco, Auto glass repair McKinney, and Auto Glass TX.